Hungary Surpasses Solar Power Milestone, Amazing to See it Accelerating Further.
Record-breaking Capacity Growth Positions Hungary as a Solar Power Energy Leader
Hungary has reached a significant milestone in its solar energy journey, surpassing expectations in installed capacity and setting the stage for accelerated growth in the green energy sector. According to recent reports by Index, the country has already exceeded the 5,500 megawatts mark in total solar power capacity, a substantial leap towards its 2030 target.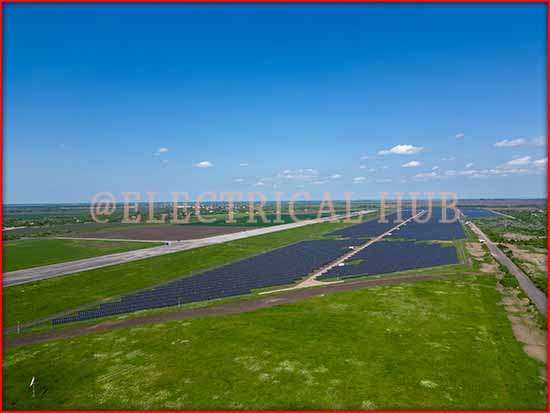 "We are getting closer to the 2030 target: total domestic solar Power capacity is now more than 5,500 megawatts," revealed recent data published by energy company Mavir, as announced by the Ministry of Energy.
In just the first ten months of this year, Hungary connected approximately 3,300 megawatts of installed capacity in industrial solar power plants and over 2,200 megawatts in household-scale solar systems to its national electricity grid. This expansion, a staggering 1,500 megawatts growth, is poised to surpass last year's record by one and a half times, showcasing the nation's rapid advancement in renewable energy.
Strategic Move: Norwegian Stakeholders Secure 49% Share in Indian Transmission Scheme for Smart Energy Financing
Remarkably, the current figures illustrate an operational count of over 245,000 systems under 50 kilowatts in Hungary, already outstripping the anticipated 200,000 by 2030. The Ministry hinted that the previously envisioned 6,000 megawatts of photovoltaic capacity might be realized as early as next year.
To further bolster the adoption of green energy, Hungary plans to launch the Solar Energy Plus Program in early 2024. This initiative aims to incentivize the installation of modern solar panels and storage systems by offering a substantial HUF 75 billion (EUR 199 million) tender in non-refundable support to families.
Terabase Energy's Terafab Platform Marks Milestone in Solar Construction Automation
Moreover, in a bid to enhance the electricity system's flexibility, domestic companies will be able to seek funding starting mid-January. The recently unveiled HUF 62 billion (EUR 164 million) call for proposals will extend investment aid and revenue compensation to eligible companies.
Hungary's solar Power sector has been breaking new ground, setting records in industrial solar plant performances thanks to favorable weather conditions and a consistent expansion of solar capacity. This growth has not only positioned Hungary as a major net exporter of electricity but also aligns with the government's long-term strategy to reduce energy imports and increase reliance on domestic renewable sources.
This concerted effort not only combats climate change but also supports sustainable energy sources, aligning with the country's economic interests. The continued development of the solar energy sector remains pivotal in Hungary's energy landscape, paving the way for a more sustainable and self-reliant future.
Source: Ministry of Energy, Mavir, Index
Subscribe to our Newsletter "Electrical Insights Daily" to get the latest updates in Electrical Engineering. You can also Follow us on LinkedIn and Facebook to see our latest posts on Electrical Engineering Topics.