Terabase Energy's Terafab Platform Marks Milestone in Solar Construction Automation
Successful Deployment in Arizona Advances Solar Industry's Scalability and Sustainability
Berkeley, Calif. – Terabase Energy, a pioneering force in digital and automated solutions for solar power plants, proudly announces the triumphant completion of its maiden commercial Terafab project. This innovative feat involved installing 17 megawatts (MW) of the 225 MW White Wing Ranch project in Arizona, setting a significant benchmark in solar construction automation.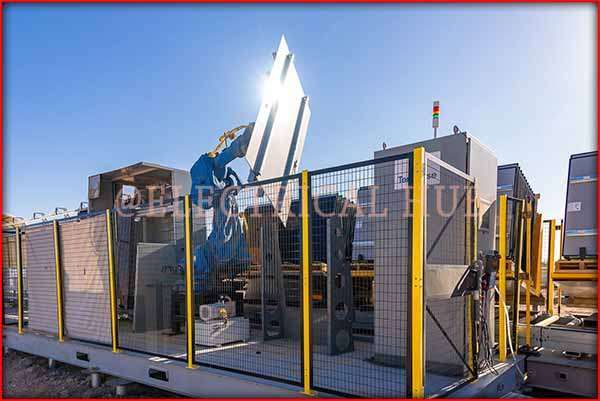 A collaborative effort between Terabase Energy, developer Leeward Renewable Energy (LRE), and EPC contractor RES, this achievement heralds a transformative era in solar construction, critical for meeting global decarbonization objectives.
"This milestone marks a pivotal moment in our mission to accelerate solar power plant deployment to meet the Terawatt scale demands of the future," declared Matt Campbell, CEO of Terabase Energy.
"Our collaboration with Leeward Renewable Energy and RES not only affirms the effectiveness of the Terafab system but also lays the foundation for upcoming projects. Moreover, deploying the Terafab system alongside our Construct digital twin software showcases the seamless integration of our products in real-world applications."
The Terafab system achieved groundbreaking industry milestones during full production, introducing advancements that redefine solar construction:
Provided workers with shaded and cooled working conditions, enabling system operation in harsh desert environments. Eliminated manual lifting of heavy steel tubes and solar panels, a pioneering achievement in the solar industry.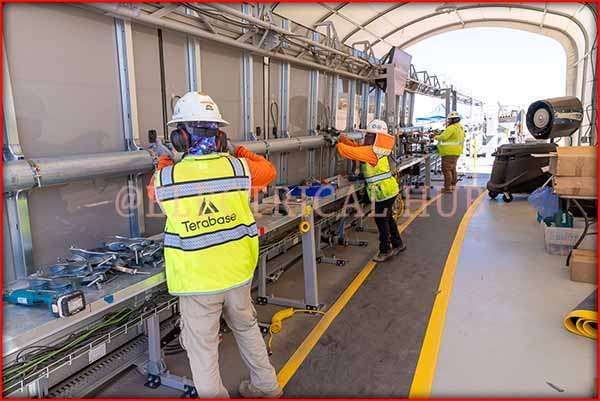 Demonstrated a 25% improvement in labor productivity compared to manual installation methods. Achieved a remarkable 100% return of PV module packaging for reuse by the manufacturer. Showcased the synergy of automation, Internet of Things (IoT), digital twin, and data analytics to enhance solar construction management in challenging environmental conditions at remote sites.
Strategic Move: Norwegian Stakeholders Secure 49% Share in Indian Transmission Scheme for Smart Energy Financing
"The demonstrated benefits underscore the transformative potential of automation in advancing solar construction practices, propelling us to expedite and de-risk our project pipeline," emphasized Sam Mangrum, EVP of Project Execution at LRE. "Committed to embracing cutting-edge technologies, LRE aims to lead the charge in the evolving renewable energy landscape."
Watch the Full construction video below:
The exceptional performance metrics of the White Wing Ranch project validate the potential of digital and automation technologies to revolutionize the solar industry. Terabase Energy, in collaboration with its partners, stands at the forefront of this evolutionary trend.
Will Schultek, Vice President of Construction at RES, expressed excitement about the project's implications: "White Wing Ranch demonstrates that Terabase's technology can drive substantial progress in solar construction safety, quality, cost, and schedule. We are enthusiastic about the possibilities ahead."
Terabase Energy's relentless pursuit of reducing costs and expediting the deployment of utility-scale solar plants through construction automation and software embodies its commitment to a sustainable energy future. Their suite of products, including PlantPredict, Construct, Terafab, and power plant control solutions, aims to streamline solar deployment and support the production of green hydrogen with PV in the future.
Source: Terabase Energy, Leeward Renewable Energy, RES
Subscribe to our Newsletter "Electrical Insights Daily" to get the latest updates in Electrical Engineering. You can also Follow us on LinkedIn and Facebook to see our latest posts on Electrical Engineering Topics.