ADB's $250M Boost to Power Transmission Sparks Hope for Reliable Electricity in Pakistan
In a monumental move toward bolstering Pakistan's power infrastructure, the Asian Development Bank (ADB) has sanctioned a significant $250 million loan.
This initiative aims to revamp and fortify the power transmission network across Punjab and Khyber Pakhtunkhwa provinces, promising a brighter, more reliable electricity future for the nation. The approved Power Transmission Strengthening Project by the ADB signifies a pivotal stride in stabilizing Pakistan's national grid by augmenting its transmission capacity.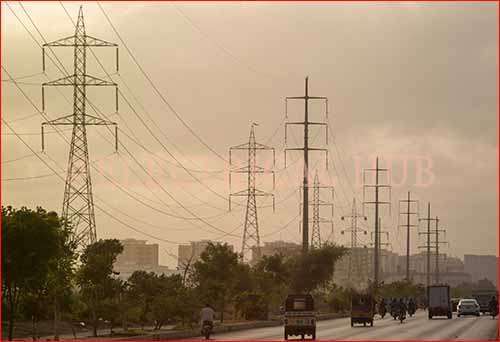 A Step Towards Sustainable Energy: ADB's Initiative to Fortify Pakistan's Power Transmission
The approved Power Transmission Strengthening Project by the ADB signifies a pivotal stride in stabilizing Pakistan's national grid by augmenting its transmission capacity. With a focus on expanding the high-voltage transmission network and revamping both 500 kilovolt (kV) and 220 kV transmission lines, the initiative targets the reduction of transmission losses in Lahore city, Punjab, through the replacement of outdated transmission lines.
Yevgeniy Zhukov, ADB's Director General for Central and West Asia, emphasized the vital role of a consistent power supply in fostering inclusive and sustainable economic growth. "Reliable power supply is essential to inclusive, sustainable economic growth, and it will also provide economic opportunities to rural communities," Zhukov stated. Expressing pleasure in supporting Pakistan's strides towards energy security and enhanced efficiency, he reiterated ADB's commitment to the cause.
This project supplements ADB's ongoing support to the National Transmission & Despatch Company Limited (NTDC), aimed at fortifying energy security, bolstering climate resilience, and augmenting transmission capacity to enable the deployment of reliable, clean, and cost-effective energy solutions. Concurrently, the initiative focuses on enhancing the management of Pakistan's national transmission system.
Beyond fortifying power transmission, the project seeks to empower women in the energy sector. Takhmina Mukhamedova, ADB's Senior Energy Specialist, detailed the plans which include developing mentorship guidelines, awareness campaigns, establishing childcare centers, and offering technical training to female staff within NTDC. Additionally, the project aims to improve economic opportunities for women in project areas through livelihood skills development, while also imparting climate-induced hazard response training to local communities.
Strategic Move: Norwegian Stakeholders Secure 49% Share in Indian Transmission Scheme for Smart Energy Financing
Pakistan's enduring partnership with ADB, dating back to its founding, has seen significant strides in economic growth, infrastructure development, energy and food security, transport networks, and social services. The recent commitment of $250 million further cements ADB's dedication to fostering prosperity, inclusivity, resilience, and sustainability across Asia and the Pacific.
Established in 1966 and currently owned by 68 members, ADB remains steadfast in its mission to eliminate extreme poverty while facilitating robust, sustainable growth throughout the region. Through over five decades of commitment, ADB has channeled over $52 billion in loans, grants, and various financing mechanisms toward fostering inclusive economic growth in Pakistan.
The ADB's commitment stands as a beacon of hope, paving the way for a brighter, more energy-secure future for Pakistan, ensuring a reliable supply of electricity, and fostering economic growth across diverse sectors.
Subscribe to our Newsletter "Electrical Insights Daily" to get the latest updates in Electrical Engineering. You can also Follow us on LinkedIn and Facebook to see our latest posts on Electrical Engineering Topics.
Source:
Asian Development Bank (ADB) -MANILA, PHILIPPINES (17 November 2023)